Introducing
THE GOTOSTEVES APP
Your passport to great food, great service and great atmosphere.
Access all our menus.
Get driving instructions to any restaurant from wherever you might be.
Share your photos.
Instant notifications.
Call any restaurant directly.
Purchase gift cards.
Check weather, calculate tips
and much more!
To Download The GoToSteve's Mobile App on Your Phone Now,
Click the Icon for iPhone or Android Below!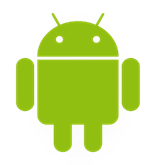 Go To Steves is proud to sponsor and support these charities and organizations.
If you need assistance
please call
© 2017 gotoSTEVES.com | All Rights Reserved.